Click Here to Join the NoVA ASHI Board Meeting:
https://us02web.zoom.us/j/87451821286?pwd=cEQrclRHYXFmRXRvODY4QWNmZGIrUT09
Click Here to Join the NoVA ASHI Quarterly In-person Meeting:
https://us02web.zoom.us/j/87451821286?pwd=cEQrclRHYXFmRXRvODY4QWNmZGIrUT09
Click Here to Join the NoVA ASHI Monthly Online Meeting:
https://us02web.zoom.us/j/89653479728?pwd=Z1Jnd24zMVdKbmx5VDcvVGdSNGdNdz09
Event :: NoVA ASHI Spring Seminar 2023
Title
NoVA ASHI Spring Seminar 2023
Summary
Reuben Saltzman :: New Construction Inspections ::
Jim Vaughn :: Report Writing ::
Douglas Hansen :: Changing Materials, Standards, and Methods of Construction ::
Description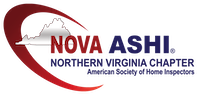 NOVA ASHI SPRING SEMINAR


in person and online
Thursday May 11, 2023
8:50 AM - 5:00 PM Eastern Time
***IMPORTANT***  When you register you need to click on the words "Make Payment" to go to the payment screen. 
***IMPORTANT***  If you miss that or it does not work, please go to your email and click the payment link in the Registration confirmation email
Payment must be received by NOVA ASHI *BEFORE* the start of the seminar to earn CEs and win door prizes
An email with the Zoom link will go out the 10th, the Zoom link on the website will be active the 11th
ZOOM LINK:
APPROVED FOR 8 ASHI CEs

Many states do not preapprove CEs, rather they accept ASHI® CEs
It is our understanding that VA, PA, WV, and DE accept ASHI® CEs
You are responsible for verifying that your state accepts ASHI® CEs

Coffee, snacks and lunch provided for in-person attendees

Learn From the Experts
Reuben Saltzman - New Construction Inspections
Jim Vaughn - Report Writing
Douglas Hansen - Changing Materials, Standards and Methods of Construction

Schedule
| | | | |
| --- | --- | --- | --- |
| | | | |
| 8:50 AM |   - | 9:00 AM |   Sign in |
| 9:00 AM |   - |  10:40 AM |   New Construction |
| 10:40 AM |   - |  10:50 AM |   Break |
| 10:50 AM |   - |  12:30 PM |   Report Writing |
| 12:30 PM |   - |  1:15 PM |   Lunch |
| 1:15 PM |   - |  1:30 PM |   DPOR John Cranor |
| 1:30PM |   - |  3:10 PM |   Changing Materials, Methods |
| 3:10PM |   - |  3:20 PM |   Break |
| 3:20PM |   - |  5:00 PM |   Changing Materials, Methods |

Eastern Time Zone


Start Date And Time
05/11/2023 08:45 am
End Date And Time
05/11/2023 05:00 pm
Location
2951 Chain Bridge Rd Oakton VA
Details
Reuben Saltzman - zoom

New Construction Inspections


Learn to identify the most common issues found during home inspections on new construction homes. Attendees will have a greater understanding of the most common new construction defects, and why many occur. Major components covered include attics, roofs, siding, decks, electrical, plumbing, and HVAC. Topics addressed in the session include:
• Objections to new construction inspections, manufacturer's requirements, and code rule discussion
• Attic defects: insulation, air leakage, and framing
• Roof defects: nailing, venting, and flashing
• Exterior defects: decks and siding
• Basement and structural defects
• HVAC defects: furnaces, ductwork, and clearance requirements for various exhaust and inlet terminals
• Plumbing defects: water heaters, leaks, and access panels.

Reuben Saltzman
CEO, Structure Tech
Reuben is a second-generation home inspector who grew up remodeling homes and learning about carpentry since he was old enough to hold a hammer. He worked for Structure Tech since it was purchased in 1997 and is now the owner and CEO of the Minneapolis-based company, which has more than 20 employees. Reuben now focuses on teaching at home inspector seminars across the country. He is a past president of the ASHI Heartland Chapter and has served on the ASHI national board of directors. He currently is a director with the Examination Board of Professional Home Inspectors (EBPHI).
Jim Vaughn
Report Writing

This session covers what needs to be included in your reports, and what should be omitted. Key points:
• Virginia specific required report and contract  statements
• Conform to Virginia SoP
• Convey necessary information to the client
• Common problems - spelling, grammar, punctuation
• Keep reports concise - avoid use of repetitive phrases
• Properly identify components - use proper nomenclature/ description
• Avoid technical jargon
Jim Vaughn
Owner, HOMEAuthority
Jim's inspection career began at HomePro Systems in Falls Church VA in the fall of 1986. During his stay at HomePro, Jim trained inspectors in the classroom and in the field. In 1992, Jim left HomePro and opened HOMEAuthority. During his 36 plus years in the inspection business, Jim has mentored many aspiring inspectors, and continues to advise, assist and inspire other inspectors. An active member of NoVA ASHI since the Chapter was founded, Jim served on the board in various positions - from Director to President. Jim was also a founding member of the Virginia Association of Real Estate Inspectors (VAREI), and served in multiple board positions from Director to President. A long time member of ASHI, Jim served on the ASHI board as a Director.

Douglas Hansen -  zoom
Changing Materials, Standards, and Methods of Construction
This interactive 4-hour seminar will discuss changes in the technology and standards of construction, and the ways in which these changes impact a home inspector's judgment on issues of safety and durability. We will be discussing the four main areas of inspection: Building, plumbing, mechanical, and electrical. The time devoted to each will be approximately 25% on building, 25% on plumbing and mechanical, and 50% on electrical.
 
Some of the topics covered will be wind-resistance, smoke & CO alarms, garage door standards, room dimensions, fire separations, wind-resistance, smoke & CO alarms, escape & rescue openings, water-resistant barriers, foundation anchorage, roof framing, decks, hot water piping insulation, CSST, chimneys, outlet placement, GFCI and AFCI protection, surge protection, wiring methods, electrical panels, and new circuit breaker technologies.
Douglas Hansen
Author, Code Check
Douglas Hanson is a former home inspector, and the lead author of the Code Check series of field guides to building codes. For several years he was an instructor in the College of San Mateo Building Inspection degree program, and was a senior inspector and plans examiner for the City of Santa Clara. He holds numerous inspection certifications and is a licensed contractor in California.
_____________________________________________________________________________________________________________________________